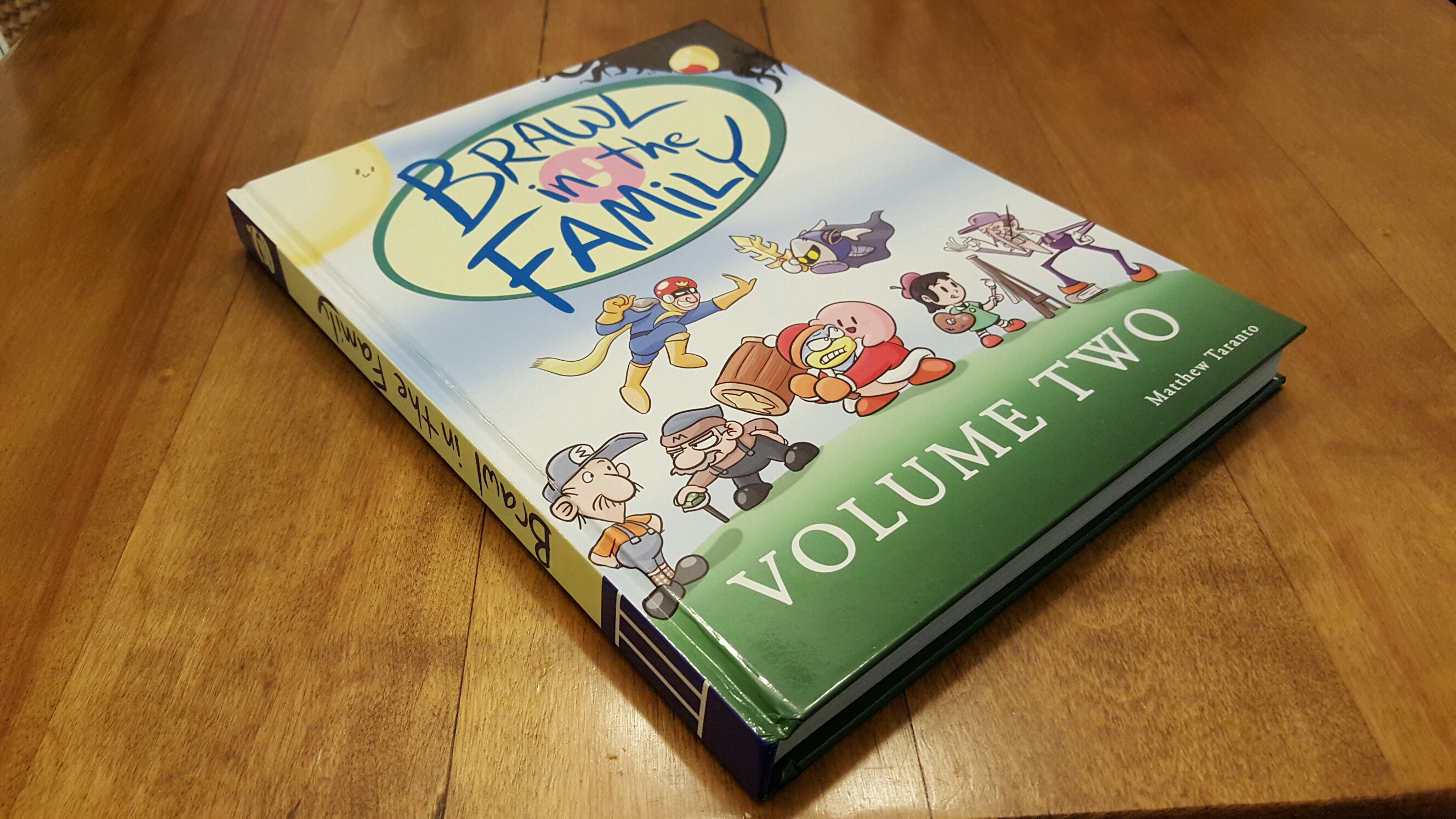 You asked for it, so it's finally here! This glorious, shiny hardcover follow-up to the original book weighs in at 244 pages and contains comics 201-400, including all of the extra Waluigi strips as well! Whether you want 'em or not.
Volume Two contains some of my all-time favorite BitF moments! It's at this point that the comic got pretty experimental and stretched its legs with what sort of ideas it could play around with. Highlights (in my eyes) include getting a look inside the bad guys' head in Dr. Wily's Blueprints, the circuitous, gratuitous, New Year, New Adventures, some silly Sonic shenanigans with Animals, and the massive 101-panel Princess Peach adventure, The Captive Princess.
Not only that, but this volume features no less than five story arcs, including the dramatic A Mushroom Kingdom Carol, the first appearances of Eario, and the massive flashback story, Cocoon Academy!
And of course, it also contains as much bonus material as the original book, with an original 10-page story/poem, a Characters section for the guys we missed the first time around, a set of exclusive fan-comics written by Kickstarter backers and drawn by me, and even a rare look into a bunch of Nintendo drawings I made prior to BitF! This middle child is no slacker! Nab it before it's gone…
Brawl in the Family: Volume Two (Hardcover): Normally $49.99 each, but currently on sale for just $29.99 each!