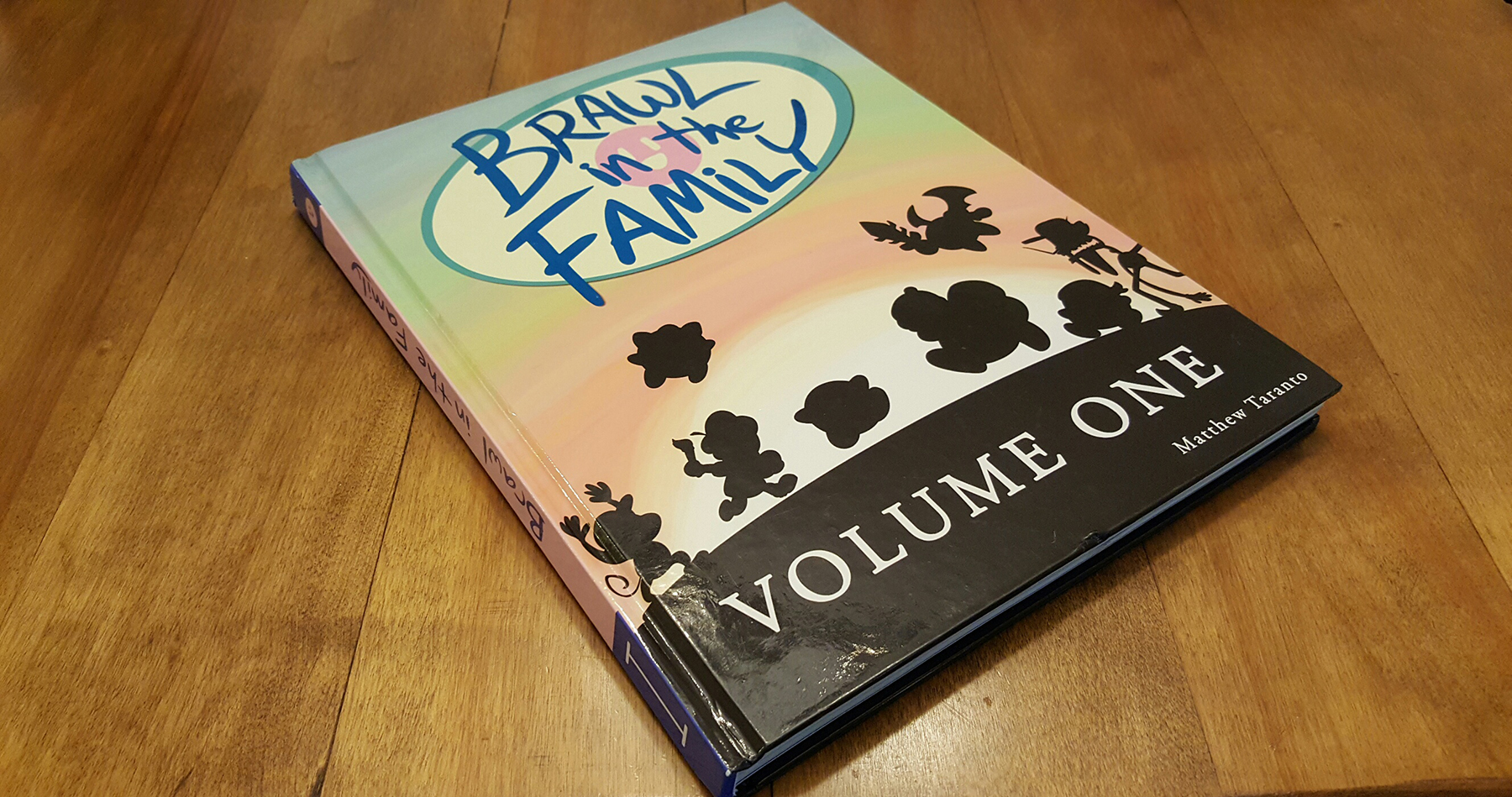 Limited remaining copies available. All remaining copies are autographed by Matthew!
Ever wanted to read BitF the way they used to do in the 19th century? Introducing Volume One–192 thick, high-quality pages covering the first 200 Brawl in the Family comics…plus the first 35 Waluigi strips! Includes tons of extra stuff, such as commentary on many of the comics, mouseover text for every strip that had it, special behind-the scenes features, detailed character explorations, a colorful ten page poem/story, and much more.
Comes in luxurious hardcover–it's sturdy, shiny, and gorgeous, measuring at 8.5 x 11 and sitting proudly on your comfy shelf. And the logo is made of a shiny foil for the classy reader! Impress your dinner party guests with this irreverent tome of madness!