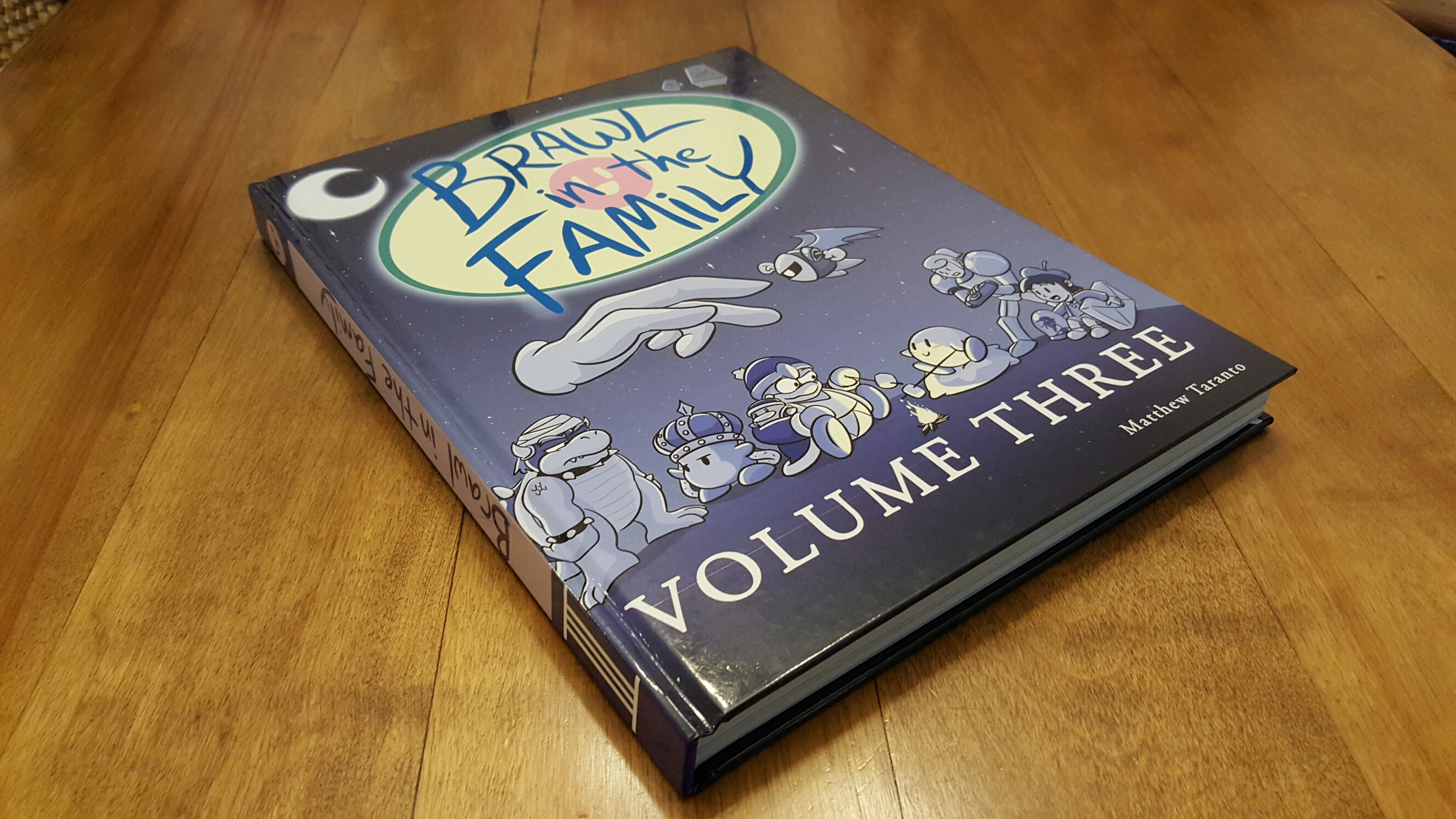 *We're sorry, but we are currently sold out of this item.*

Brawl in the Family: Volume Three contains comics roughly as large and in-depth as Volume Two's, with the final 200 strips to bring everything to a close. This collection has some of my favorite one-off gags, such as Ship Parts, the environment-swapping Holiday Vacation series, the intense Politcal Strife, the forbidden love story of The Secret, the cute adventures of Little Fox, and the absurd progression of Mounted Units.
In addition, there are five more story arcs in this book as well, including Kirby and Dedede's Sleepover, the villain switch going on in Divide By Hero, and of course, the final story arc of the entire series!
*We're sorry, but we are currently sold out of this item.*