Please allow 2-4 weeks for delivery within the United States and 6-8 weeks for international orders.
PRE-ORDERS are available for my new book, Too Bad: Waluigi Time! Shipment was delayed due to… "complications", but books are now expected to ship in February 2020.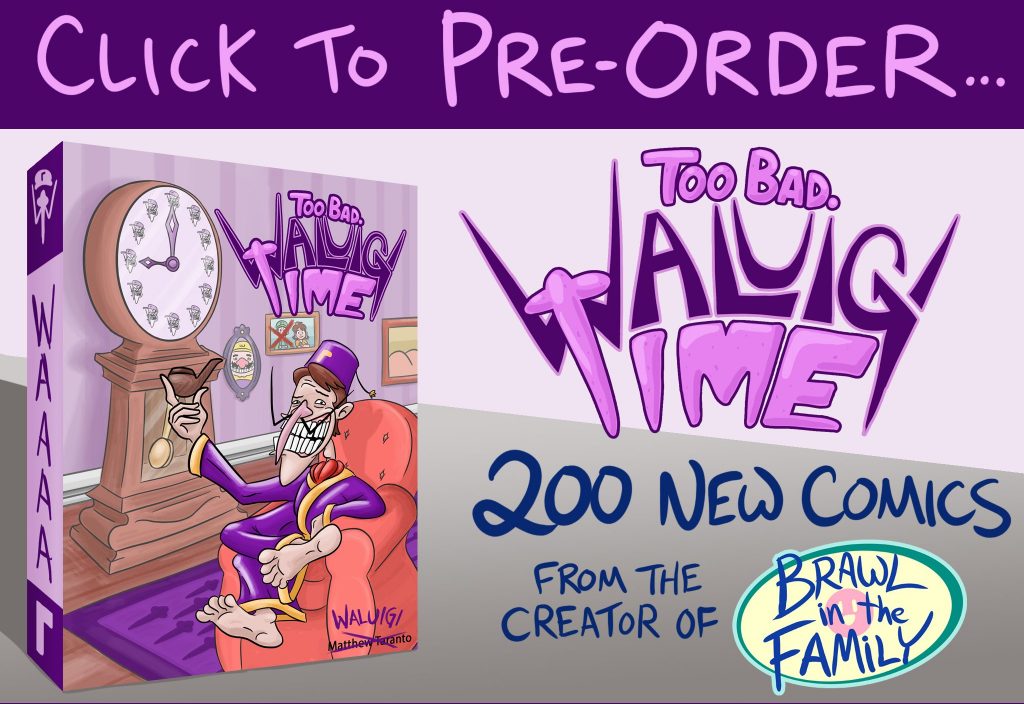 Limited remaining copies of Brawl in the Family books are available now. All remaining copies are autographed by Matthew! Note: These copies may have minor cosmetic damage (such as a bent corner) but otherwise are like-new.
(Sorry…no more Dededolls! The minimum order for them is simply too high for me to justify getting another batch, and I have nowhere I'd be able to store them all)