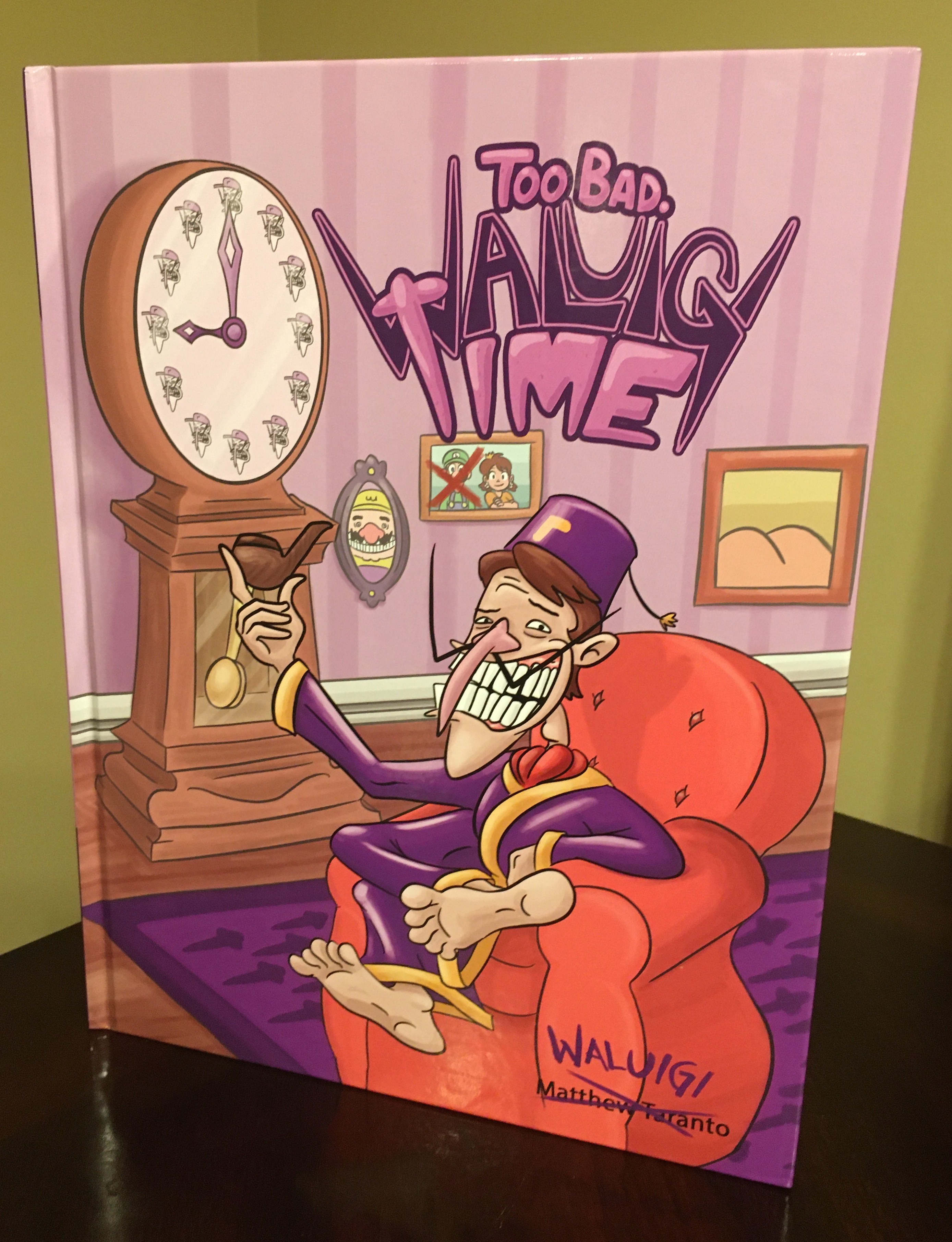 From the creator of Brawl in the Family comes TOO BAD. WALUIGI TIME, a new book of comics containing 200 brand new strips! See Waluigi struggle with life's little annoyances, pester his friends and enemies alike, and generally cause chaos across 156 purple pages. Plus, say hi to old pals as the Brawl in the Family crew commandeer their own section of the book for 30 new BitF comics! Also includes the original 50-ish Waluigi strips to boot!

Not enough value for you? Let's also throw in a Character Section, a quartet of nutty illustrations of Waluigi in other artists' styles, every Super Smash Bros. Ultimate character drawn Waluigi-style, a very thorough Gallery from Kickstarter backers, and a shocking finale that's sure to pull your heartstrings (or your finger)! What are you waiting for? If BitF left you thirsty for more comics, then I think you know what time it is, friend.

Too Bad, Waluigi Time (Hardcover): $34.99 Christmas special: $9.99!