391 – Pushmo
on
January 16, 2012
at
12:01 am
Pushmo is OUTSTANDING and you must pick it up. Even including retail, it's easily one of the very best games on the 3DS and a wonderful puzzle game from the talented folks at Intelligent Systems (makers of Super Metroid, Fire Emblem and Paper Mario). Here, look–this is how much I like it: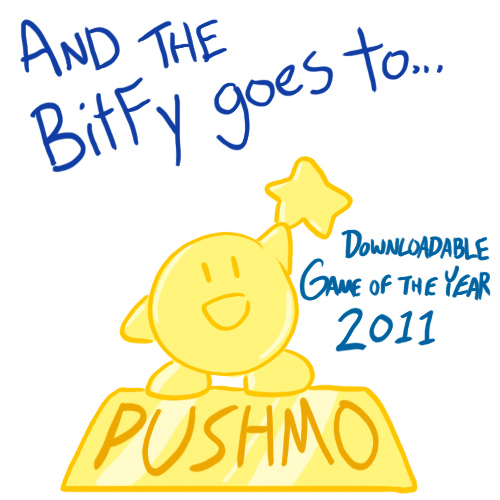 I just spent five minutes drawing that up on a whim because Pushmo deserves it. If you have a 3DS and points to spend, don't miss it!
Oh, and if you're one of our more sporadic BitF readers, we just added a new item to the store last Friday–playing cards!
Check Kroger Ad on Catalogue Au
Being a new item, they're on a small sale right now, so save a buck if you buy now.
-By Matthew