The Brawl in the Family Holiday Sale
on
November 10, 2016
at
11:45 pm
At one time or another, we've all felt like things couldn't get any worse: that gut-wrenching terror when Rare or Bungie sold their studios to Microsoft, or the dismal despair when Ensemble Studios was closed down by Microsoft. Perhaps you've been a fan of one of the many companies killed by Electronic Arts. Maybe a new entry in your favorite game series was released and it just wasn't able to live up to its grand, sweeping promises.
On the other hand, maybe you've been able to look at situations like these as long-awaited new chapters in stodgy old traditions. Change and revitalization are indispensable parts of life that can be hard for some people to accept, but you might be the sort of person who seeks and embraces change as a bold and exciting new adventure.
Or, maybe you're the sort who doesn't have time for all that noise and thinks, "Nuts to them all."
No matter which camp you find yourself in, we have the cure: the Brawl in the Family Holiday sale!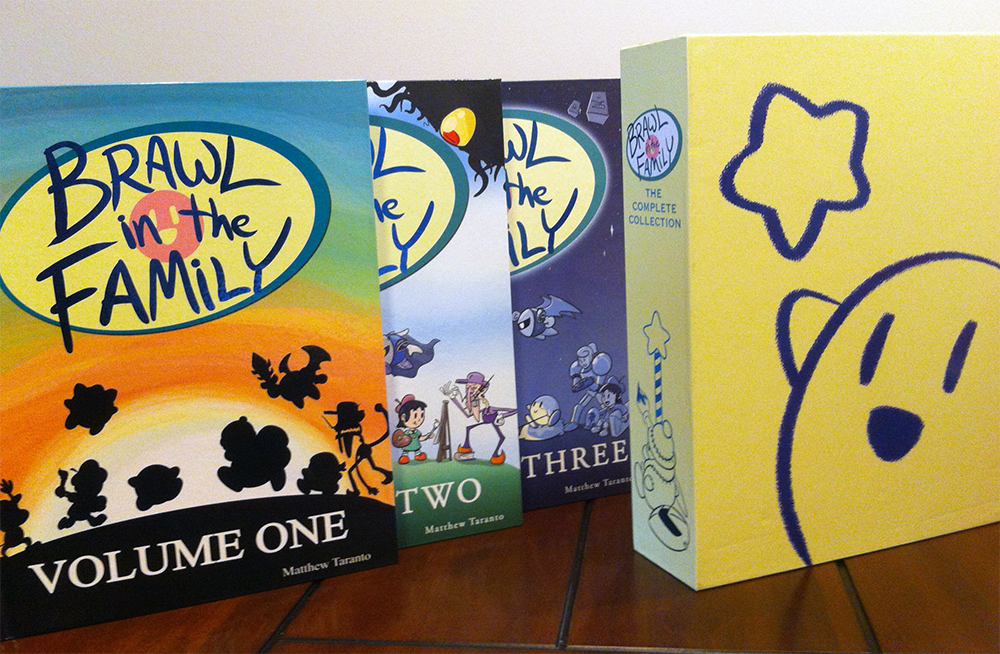 We've slashed prices on the last remaining copies of the Brawl in the Family Trilogy, as well as the last few t-shirts remaining in our stock. If you've considered picking 'em up, this might be your last opportunity, so act fast!
With great sales like these, you'll still be able to feel like everything's coming up Milhouse.