Tadpole Treble on Steam: $1.24!
on
July 1, 2017
at
2:34 pm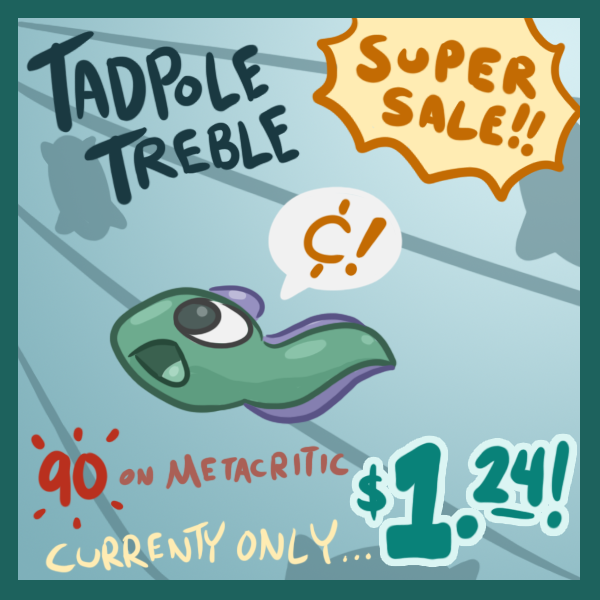 It's a psychotically ludicrous sale! Go play the game I made for less than a buck and a quarter! Enjoy one of the highest rated games of the year!
And speaking of sales, we'll be doing a big one on the books soon too, so keep your eyes on the site for an update regarding that.
-Matthew